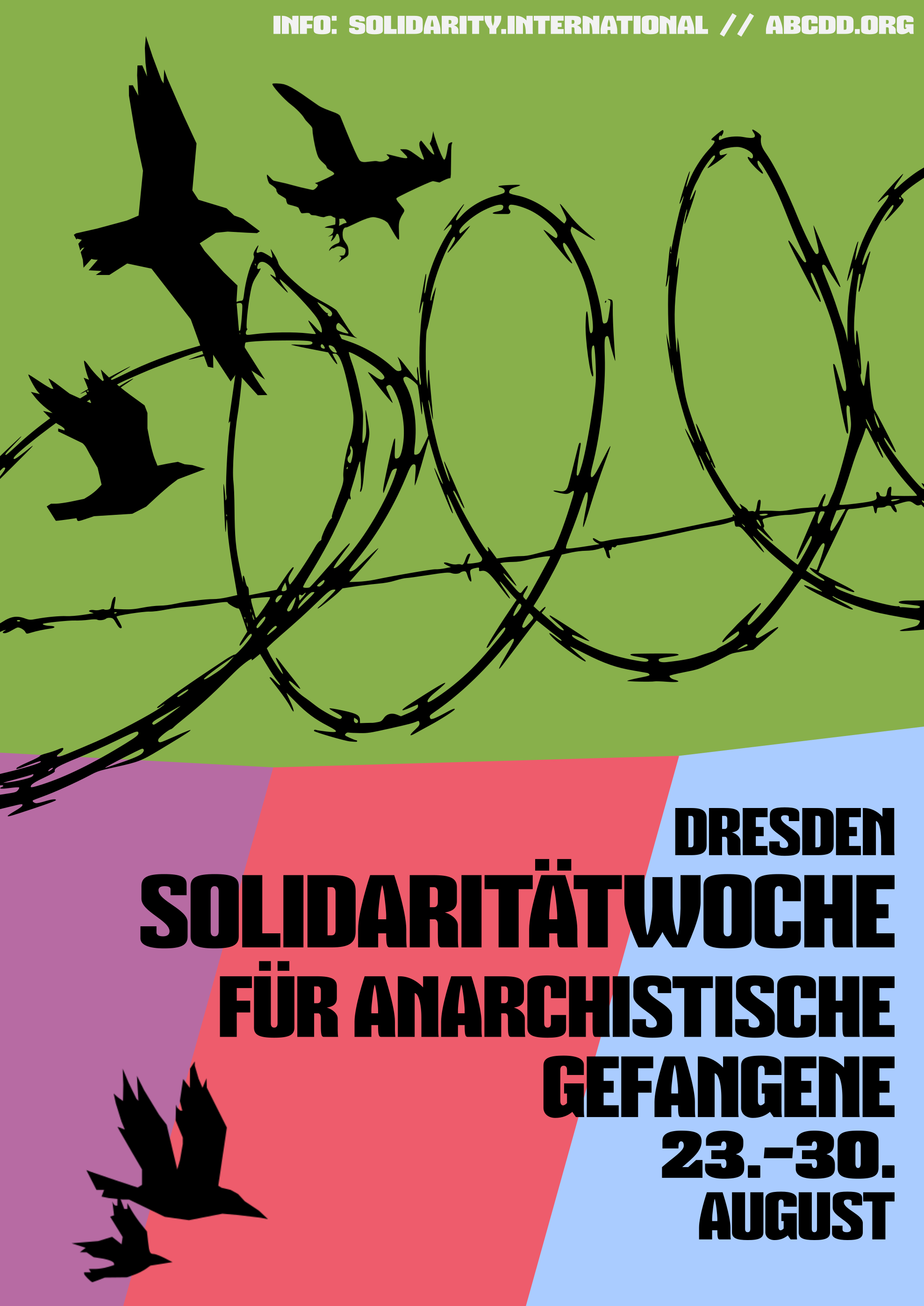 23.08. 18:30 Solidinner Betriebsküche – Berlinerstr. 63a
Immer wieder kommt es vor, dass einzelne Personen aufgrund ihrer politischen Aktivität von Repression betroffen sind. Um sie nicht alleine zu lassen, wollen wir einen Abend mit Schmaus und Musik gestalten und die Erlöse den Betroffenen zukommen lassen.
27.08. 19:30 Essen und Doku "Sacco and Vanzatti" Martin-Luther Platz
Nicola Sacco and Bartolomeo Vanzetti were Italian-born American anarchists who were controversially convicted of murdering a guard and a paymaster during the April 15, 1920 armed robbery of the Slater and Morrill Shoe Company in Braintree, Massachusetts, US
28.08. 19:00 Essen und Doku: "Confession of an undercover cop" Malobeo – Kamenzer str. 38
A story of an undercover cop who spend 7 years in ecological and anarchist communities having close relationships with different people.
29.08. 19:00 Isa und Nero Solivortrag Malobeo – Kamenzer str. 38
Widerstand im Knast und vor Gericht und Strategien des Staatschutzes gegen rebellische Kieze. Freiheit für Nero! Freiheit für alle Gefangenen!